We are unbiased and impartial,
and are not owned by,
or tied to any product provider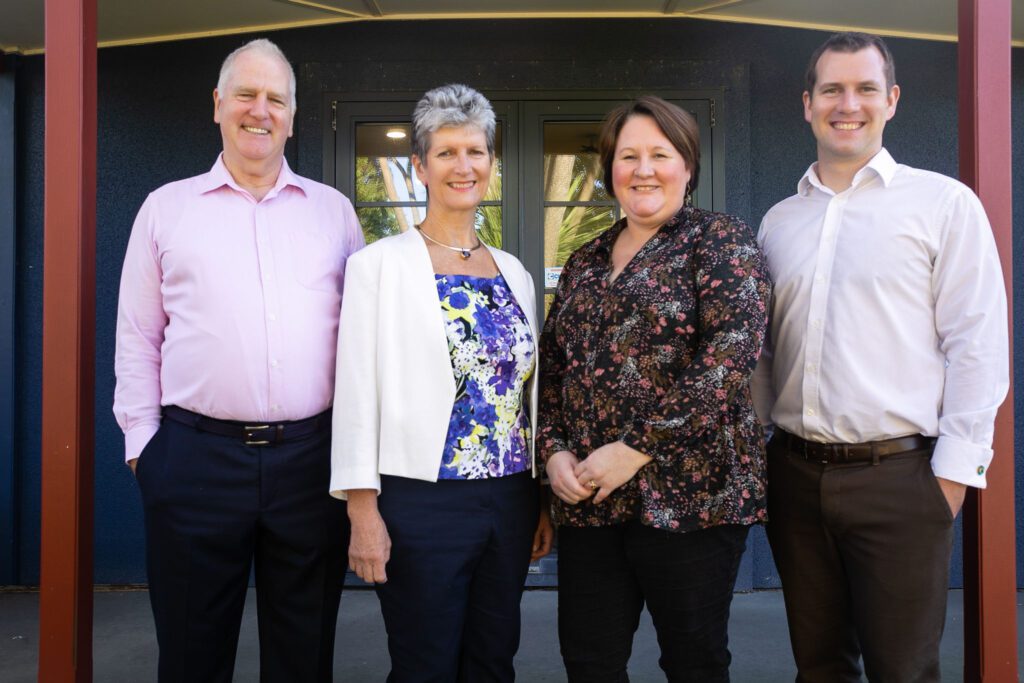 As a company we have been providing financial planning, personal insurance and investment advice since 1994.
We have weathered the storms and nurtured our clients through the market corrections of 94, 98, 2000-2002, the GFC (Global Financial Crisis) of 2008/9 and the Covid-19 correction.
The role of an investment advisor is not only to construct appropriate investment portfolios, but also to provide reassurance in uncertain times. The adviser should be able to back-up their recommendations with independent research.
Experience is vital. Education is important.
We use a consultative approach to find solutions to our clients' needs.
Read what our clients say about our advice.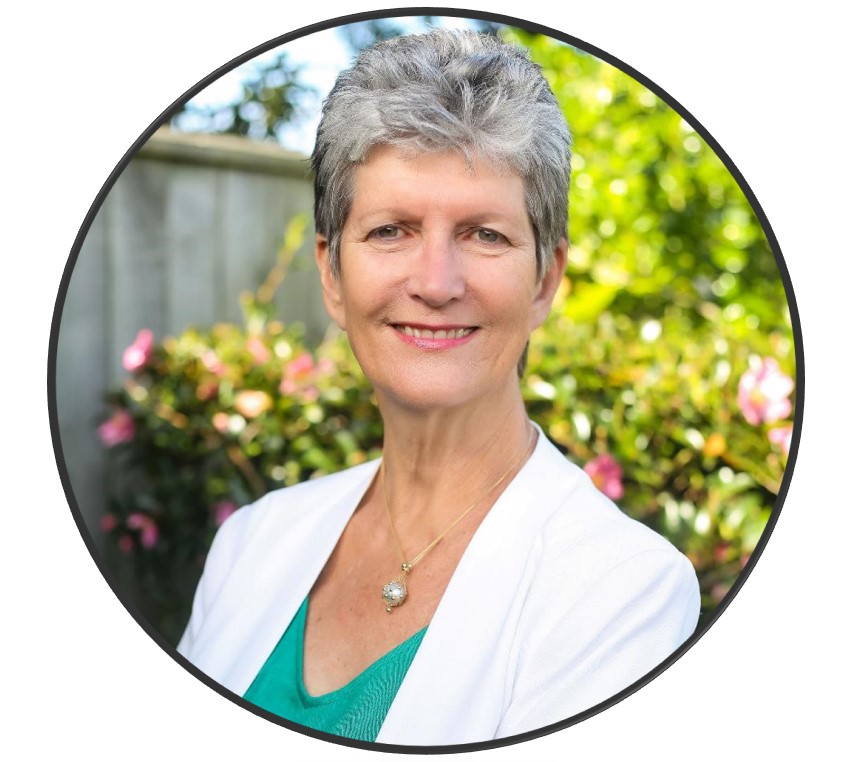 BSc, Dip Bus Studies (Financial Planning)
Chartered Life Underwriter (CLU)
Certified Financial Planner (CFP)
Financial Adviser, FSP35961
After graduating from Victoria University with a BSc in 1980 Alison joined an international financial services company. Alison marketed mainly life insurance and investment products. She was the first woman in the company to qualify for the prestigious Blue Ribbon award in her first year and the first woman to qualify for the Silver Ribbon award. Alison sold her business and moved to the UK in 1989 where she established a new client base in financial services.
On returning to New Zealand Alison established her own financial planning company where she applied her overseas experience and knowledge. Creating Wealth Limited was established in 1994 and was re-branded in 2005 to the LYFORDs group of companies. LYFORDS markets the leading financial service companies range of products from investments, retirement savings and insurances (life, trauma, income protection, medical).
Alison qualified in 1998 by examination to be a member of the New Zealand Institute of Chartered Insurance and Investment Advisers. In 2001 she qualified by examination to be a Certified Financial Planner (CFP), and is entitled to use the distinctive titles and designations CLU – Chartered Life Underwriter and CFP – Certified Financial Planner, the pinnacle of professional attainment. She is the second person and first woman in New Zealand to hold both CLU and CFP.  Fewer than 1% of advisers in New Zealand hold both qualifications.  In 2004 Alison won the Financial Planner of the Year Award.
Alison complies with the Continuing Education requirements of the industry organisation Financial Advice New Zealand and has been awarded the Trusted Adviser mark. She abides by the organisation's Code of Ethics and Professional Conduct. and can use the 'Trusted Adviser' mark.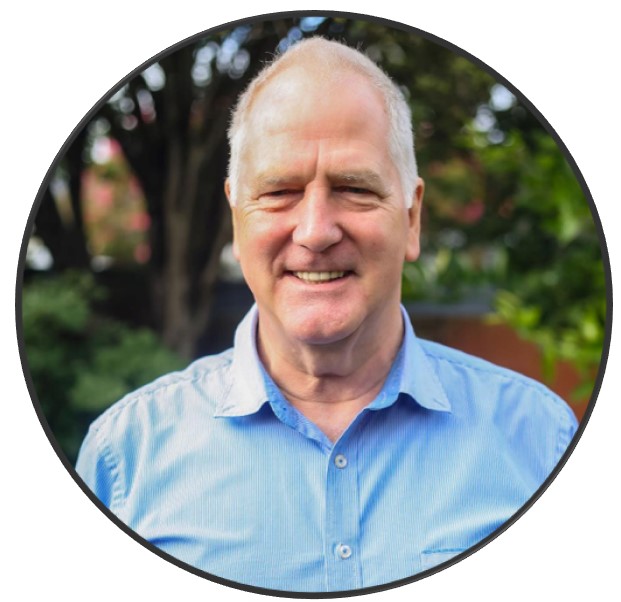 PhD, Dip Fin Planning, Dip Bus Admin
Certified Financial Planner (CFP)
Financial Adviser, FSP35821
Richard went to Wellington College and then on to Victoria University where he completed a Bachelor of Science degree, Master of Science (Honours) and a PhD in Inorganic Chemistry. Whilst writing his thesis on reaction kinetics for his Ph.D. Richard worked at Mobil Oil New Zealand Limited. Upon obtaining his PhD, Richard continued to work for Mobil full time in a range of capacities. He also had an extensive overseas assignment with Mobil at their UK domiciled international research laboratory at Coryton.
A keen interest in outdoor activities resulted in being an active member and committee member of the Wellington Sky Divers Club and the Tararua Tramping Club. He has also served as the treasurer of the Wellington branch of the New Zealand Institute of Chemistry. A feature of Richard's office is a marine reef aquarium. He and Alison have adventure kayaked with icebergs in both Antarctic (2015 and 2016 seasons) and the Arctic regions (Greenland, Franz Joseph Land) in the summers of 2017 and 2018. In 2017 they also went on a Russian icebreaker to the North Pole. They both enjoy overseas travel and getting away from the large cities.
Richard is always keen to seek out new challenges. After 13 years with Mobil, he retired, financially independent, in order to spend two years as a full time caregiver to his two year old son, Ricky. From there, Richard decided that he needed further challenges and joined Alison in 1994 in her unbiased financial planning and investment advisory business called Creating Wealth Ltd. In April 2005 the Creating Wealth group of companies was re-branded to LYFORDS. Through Richard's efforts the company has a high emphasis on using the latest computer hardware and software. Richard taught himself JavaScript, CSS and HTML programming languages to create the company's initial web site in 1998. Richard has a Diploma in Personal Financial planning from Waikato University.
As one of the most highly qualified investment advisers in New Zealand his analytical skills, discipline, ability to think clearly and rationalise brings a superior level of skills to LYFORDS and to its clients.
Richard complies with the Continuing Education requirements of the industry organisation Financial Advice New Zealand and has been awarded the 'Trusted Adviser' mark.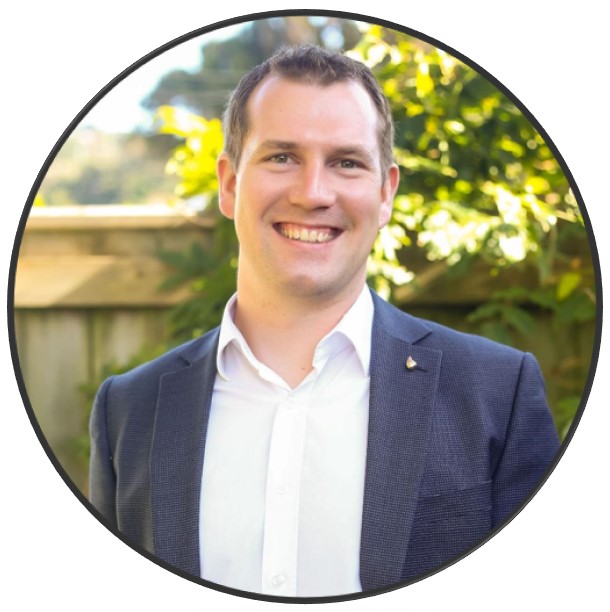 NZ Certificate Financial Services (Level 5) 
(Investment, Life, Disability and Health Insurance)
Financial Adviser, FSP731211
Richard's passion for business and money started early. His parents recall when he was eight, they were walking along the Wellington waterfront and came across a busker playing a piano accordion. After listening and walking away Richard asked "how much do you think he makes?". His parents replied maybe $200 to $300 in a day. After a few minutes Richard said "when I grow up I am … (his parents thought, "Oh no he's going to say he wants to be a busker too") … I am going to employ one over there and there and there". Much to their relief he was already thinking about the power of leverage.
At the age of seven Richard manufactured, marketed and sold magic bookmarks. The funds earned from selling these bookmarks enabled him to participate in more hobbies and Wellington adventure activities. At age 12 he made an investment in equities of $2,000.
Ultimately, these earlier choices helped him turn an adventure sport of paintball into a business around the age of 18. Cashing up his equities enabled him to set up Paintball Corp on Willis Street, Wellington, in 2014. Paintball Corp grew into a successful business which allowed him to expand by buying a competitor's business. His company was a finalist in the 2018 Business Excellence Awards for best small business.
Whilst Paintball was an avenue for his business acumen his study at Victoria University in Physics aligned his analytical nature and passion for finding solutions to problems. Becoming a financial adviser was almost an inevitable outcome based on his learned skills in business, financial analysis and motivating people.
He worked in another Financial Advisory firm in Wellington before joining his parents' business; Lyford Investment Management Ltd (Lyfords) in March 2020.
Richard is fluent in NZ Sign Language and is learning Te Reo Māori.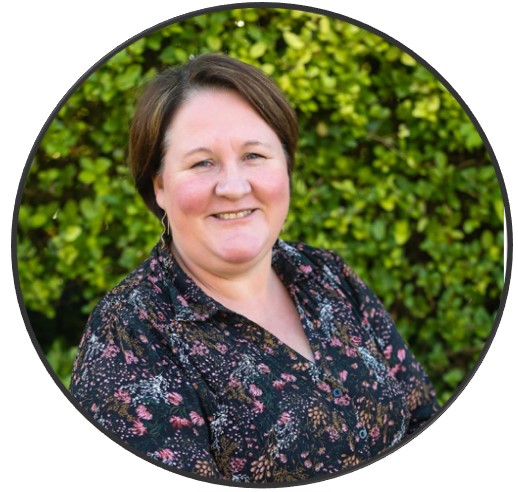 B Bus (Marketing)
Office Manager
Lucy has extensive experience in marketing, sales and administration and has worked with Lyfords since 2013. She has a Bachelor of Business majoring in Marketing and often uses these skills.
She is responsible for client care and support, administration services, supporting the directors and extensive communication with UK pension providers. Lucy, assists with clients transferring their UK pension funds into New Zealand QROPS, HMRC approved schemes.
Our External Investment Committee
Lyford Investment Management Ltd is a partner firm of Consilium NZ Limited. Consilium provides independent research, asset allocation, monitoring and investment support services. Measured by assets under advice, Consilium is the largest provider of these services to independent financial advisers in New Zealand. Consilium's investment support services are certified and audited annually by the Centre for Fiduciary Excellence. They are the first group in New Zealand to earn this certification.
Consilium NZ supports Lyfords through providing systems and processes, independent research and auditing of client files.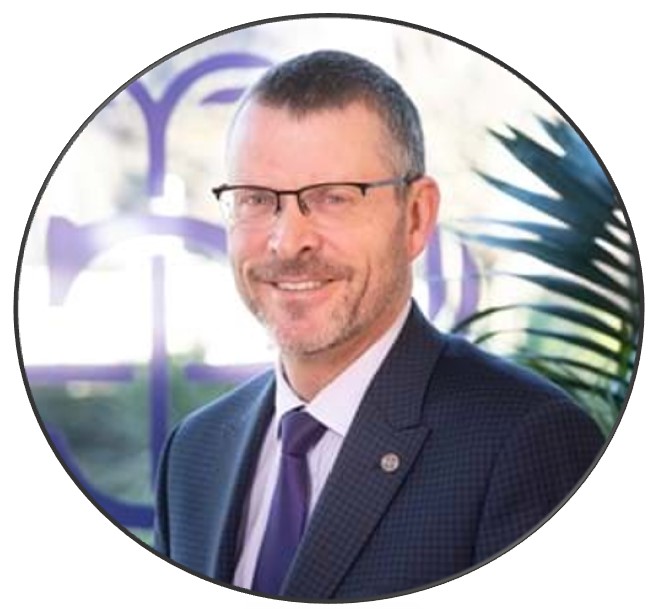 CFA, AFA, B Com (Economics & Operations Research), Dip Bus Studies (Financial Planning), AIF©
Chairman of the Consilium NZ Investment Committee.
Damon has over 15 years' experience in the wealth management industry, and is a Chartered Financial Analyst. Damon's career path has included exposure to a boutique wealth management firm, a national advisory dealer group and a 'fund of hedge funds' company. Working in these differing businesses has provided him with a unique perspective across the wider investment and advisory industry in New Zealand.
He has a B Comm. majoring in Economics and Operations Research from University of Canterbury and, after joining the wealth management industry, went on to complete a Post Graduate Diploma in Business Studies (Personal Financial Planning) through Massey University. As a CFA® charterholder, Damon is bound by the CFA Institute's Code of Ethics and Standards of Professional Conduct.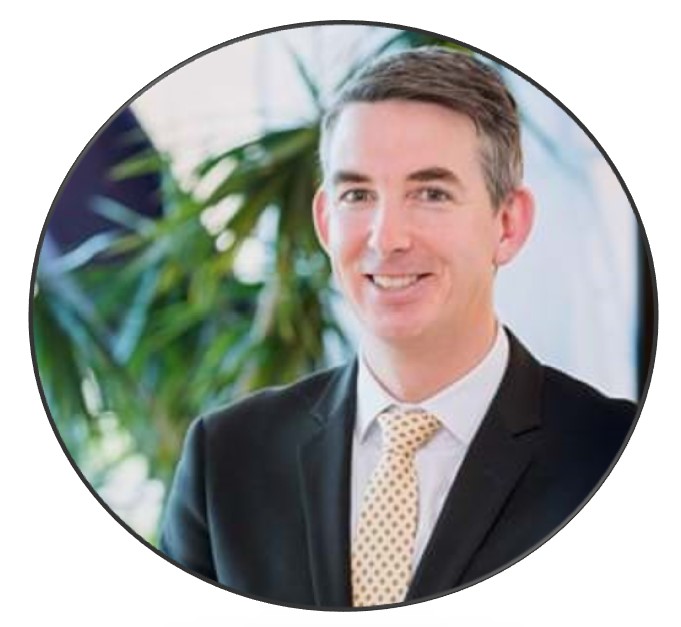 BSc (Statistics), B Com (Management Science)
Mitchell has over 10 years' experience in investment management, returning to New Zealand after a number of years working in Hong Kong as a Quantitative Analyst and Risk Manager for funds across a broad range of investment strategies. Mitchell's professional career has focused on financial modelling and data analysis, with significant experience in tracking, monitoring and reporting on the performance of recommended investments.
He holds a Bachelor of Science (majoring in Statistics) and a Bachelor of Commerce (majoring in Management Science) from the University of Canterbury.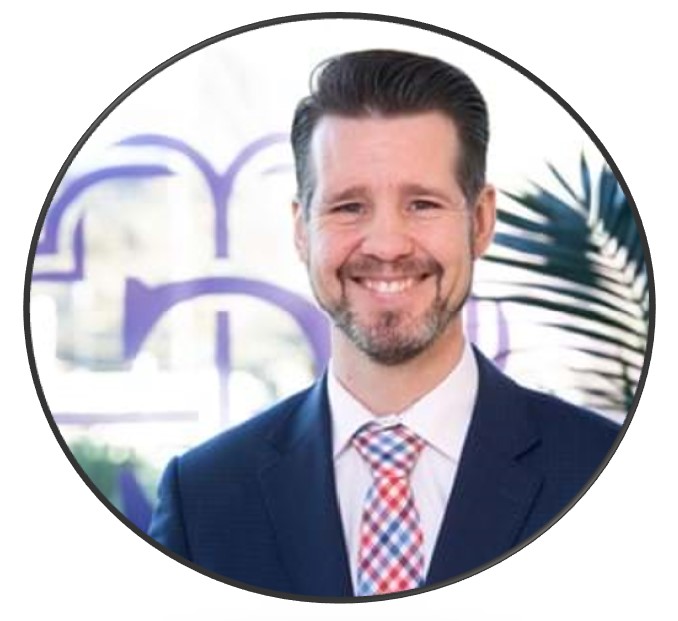 BA (History & Economics), AIF©
Ben has worked in the wealth management industry for over 10 years. Prior to moving to New Zealand, he was Chief Operating Officer at Index Fund Advisors, an advisory firm with $2.2 billion of funds under advice. His career has also seen him undertake the role of senior economic consultant, and economic manager for the Qatar Economic Free Zones.
He is an Accredited Investment Fiduciary AIF© and has a BA in History and Economics from University of California and is a qualified Financial Adviser.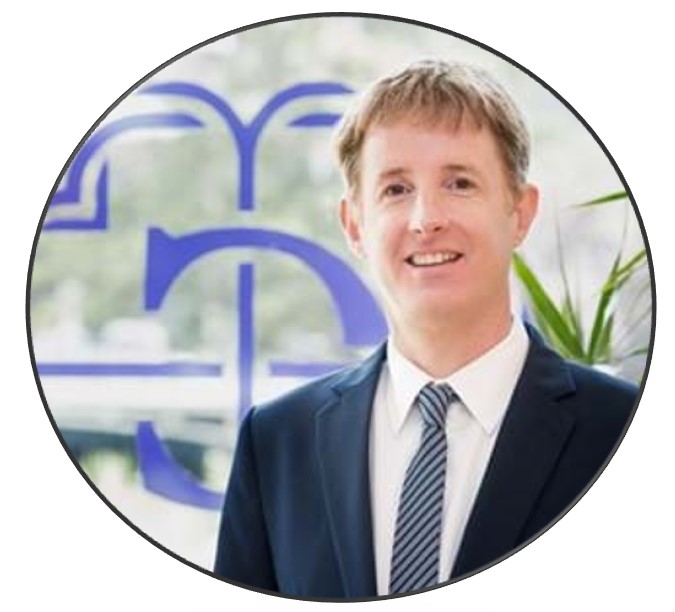 Independent academic consultant
He holds the MSA Charitable Trust Chair in Finance at Massey University.
Professor Marshall has undertaken research in areas such as the impact of climate on financial markets, factors that influence stock returns, quantitative approaches to portfolio management, transaction cost and illiquidity measurement, and exchange traded funds.
His research has been published in leading international journals and he is a regular speaker at international finance conferences. Professor Marshall is currently ranked in the top 1% of authors based on downloads of his working papers.
Consilium NZ provides support and consultancy services to Lyfords, engineering evidence-based investment models to provide investors with access to proven sources of higher long term expected returns. Consilium's investment solutions is certified and audited annually to meet the requirements of the Centre for Fiduciary Excellence (CEFEX), which establishes global best practice standards for investment selection, monitoring and reporting.
Consilium provides critical external investment and adviser support to the New Zealand investment community. The Consilium Investment Committee advises on the prudent management of over seven billion dollars of New Zealand wealth.